COVID-19 has forced an abrupt shift to remote and new ways of work, and many have learned the hard way that organisationalorganizational agility is critical for survival. In response, hiring teams have adopted flexible and collaborative approaches to rebuild their recruitment strategy, keep the lights on and the business moving forward. But will this innovative and proactive culture continue once the crisis has passed?
Here's what we've learned so far:
The global pandemic has changed the employment landscape dramatically. Companies in highly impacted industries will continue to find themselves either laying off or furloughing employees. Others will be scrambling to scale up when they come out the other side.
As organisationsorganizations ride out the ongoing restrictions, future-focused HR leaders are beginning to make plans for the next wave of challenges beyond the Coronavirus outbreak. To survive and thrive in the new world of work, organisationsorganizations need to be ready to lead a quick, but considered recovery.
For some, the biggest challenge will be to hire strategically while making complex arrangements for their employees' return to work. For others, scaling up their workforce and making faster hiring decisions will be top-of-mind. It's uncharted territory for all leaders, particularly those in hard-hit industries who've had to make difficult decisions in the face of uncertainty. But as the economy gradually reopens, organisationsorganizations will need to reboot their recruitment strategy (whatever that may look like) before the competition snaps up talent and they're left understaffed.
We're in the unknown
Technology has collapsed the boundaries between work and home. But it's still too early to predict what the future holds. How do we handle uncertainty and start thinking more strategically? We rebuild a workforce that can weather any storm.
We've seen just how valuable and strategic the HR function is in the wake of this crisis. Fluid and timely communications have kept our non-essential businesses running smoothly amid daily changes. We know maintaining employee support, engagement and performance has been a top priority for HR teams. But now these teams face an even greater test: planning for a return-to-work against the backdrop of an uncertain future.
Read more: Taking care of teams in times of crisis
What have we lost – and what are we seeing in the market?
Recent ABS figures show the unemployment rate in Australia has climbed to 7.1% in May – making it the highest percentage of people out of work since 1998.
The service industry has taken the biggest hit, with corporate roles in sales, administration, support and talent acquisition also among the first to go. These are the roles that will need replacing as soon as businesses recover. An added challenge lies in the fact that some of these roles are notoriously difficult to fill.
As talent acquisition rushes to speed up the recovery process, the temptation to fill these roles immediately will be greater than ever. But if an employer can't find time to identify the key skills needed to support new business goals, they're putting themselves at risk of enormous setbacks. An increase in employee turnover will put them back at square one.
On top of that, there will be a high number of applicants for open roles and top talent on the market who are ready to talk. How will employers surface the best candidates before their competitors do?
Here are five steps you can take to rebuild your recruitment strategy after COVID-19:
1. Revisit and re-evaluate your recruitment strategy (even if you're not in a position to hire right now)
"Most organisationsorganizations' first priority has been crisis response and emphasising health, safety, essential services, and the virtualisationvirtualization of work and education. Now, as organisationsorganizations begin to emerge from this response phase, leaders are focusing on the next set of workforce challenges as they plan for the recovery." (Deloitte, 2020)
Whether freezing, stabilising or ramping up hiring, employers must re-evaluate their recruiting strategy and position themselves competitively in a recovering job market. Use this time to reassess your organisationorganization's recruitment goals and make necessary adjustments based on recent changes in the market. Secondly, look at your existing talent inventory first – you may not need the same type of talent any longer. For example, you may be a retailer that previously hired high-volumes of floor staff, but have now shifted to online shopping. You'll need more warehouse staff to facilitate this.
Keep in mind what has worked in the past won't necessarily work in the future. Shifts in the labour market, updates to regulations and the tight race for talent should all inform your strategy. Just like marketers, recruiting teams need to pivot their strategy based on their current audiences' needs. Similarly, employers should start thinking about how they can target different talent segments to align with their new business strategy.
To formulate a plan, consider setting up a meeting with hiring managers and C-suite to establish KPIs and ask these four questions:
Are you freezing, hiring or stabilising?
What type of roles will you need in future?
What headcount will you need?
How will you screen these candidates – and who will do so?
2. Understand the gaps
Ask yourself, "Where does my organisationorganization currently stand from a people perspective: What have we lost, and what are the new skills we need?"

The current crisis has foregrounded the truth that people are an organisationorganization's greatest asset. OrganisationsOrganizations have learned that success can be measured by the skills, knowledge, experience and effectiveness of their employees. According to PageUp research, only 37% of organisationsorganizations say they understand their current skill gaps. COVID-19 adds another element of difficulty. So, how do you identify and replenish critical skills lost after standing down or laying off your employees?
Identify the roles you have lost
The first step is to identify the roles you have lost. These roles will need filling both in the short-term and the long-term, so it's important to have a clear view of the skills you have and the skills you'll need as the economy starts to reopen. Investment in talent should be like any other strategic investment choice. Get the complete picture before you make any decisions. To gain a full understanding of your current workforce, look to your talent pipelines and existing talent. This will inform next steps for building your recruitment strategy.
Understand skills gaps
Secondly, your skills gaps may be different from before. For example, if your organisationorganization has switched from restaurant services to food delivery, you may need different skill sets in your business. Or rather than simply screening for hard skills and past experience, you might consider hiring for soft skills like the ability to be agile or collaborative
Changing ways of work will also influence your skills gaps. More and more employees are contemplating whether they want to work from home in the future. Gartner research shows that 80% of Australians want to work from home – higher than the global average. As a result, you may need to screen for remote working skills such as the ability to self-motivate or strong time management.
Increase internal mobility
Some organisationsorganizations have deployed an internal mobility program to fill the skills gaps that have appeared since the crisis unfolded. Internal mobility allows teams to evaluate the scope of their existing employees and promote lateral career advancements or moves between teams and business units. For example, if an employee has transferable skills or characteristics, they may not be able to move vertically. However, these employees can be redeployed into different teams or divisions in the business.
Internal mobility is a passion of ours at PageUp – but many organisationorganization's aren't doing it well. But internal mobility allows you to quickly redeploy talent but it's reliant on understanding where the skill sets lie in your business. At PageUp, we have been working with our customers to understand, redeploy and re-purpose their existing talent to fill critical roles or seize new opportunities for growth. (Especially within hard-hit areas of the business.) It's a crucial move to stay agile and successful in an uncertain landscape. It also leads to significant savings on the direct and indirect costs involved in recruitment and onboarding.
Internal employees get up to speed faster. That's because they carry the culture and are already invested in the company. The figures speak for themselves: according to research from the Harvard Business Review, it takes an external hire three years to perform as well as internal hires in the same job.
Read: Internal Mobility: An organisationorganization's secret weapon in times of change
3. Set yourself up for success (before you hire)
Regardless of whether you're continuing to hire or in a total hiring freeze, you need to be thinking about building a recruitment strategy now.
To set yourself up for success in the future, consider the following:
Engage relevant stakeholders. Make sure you're part of the conversation with senior leaders and hiring managers. Identify which roles, behaviours and skills your business will need.
Perform a skill gap analysis. What talent do you currently have in your organisationorganization? Where are the gaps? Is it a matter of replacing what's been lost or are new roles and skills required?
Ask what skills and behaviours are required to ensure you deliver to your future organisationalorganizational goals. 'Soft' or essential skills like the ability to be change-agile and collaborative will become highly sought after. We are already seeing a shift. As mentioned earlier, 80% of Australians have expressed a desire to work from home: you may need to screen for the ability to self-motivate or time management skills.
Align recruitment strategy to business strategy. This is the time to begin – or if you have already begun, accelerate your proactive recruitment. Identify the talent segments you need to target: where are they and what will attract them to your organisationorganization? It's an uncertain market, and people are unsure and looking at their options. Take advantage of this to build out talent pipelines. Ask yourself:
Commercially, where does your

organisation

organization

want to be in 6 – 12 months?
Do you know what your talents requirements are apart from the obvious talent shortages?
How can you plan for them? 
Create the plan. Determine the timeline for execution.
Be ready to execute. Keep employees, candidates and talent pools warm. While you're in a holding pattern, what can you do right now? Until you're ready to pull the trigger, you need to keep talent pools and employees warm.
Here's how you can do this:
Externally, use recruitment marketing to proactively tap into talent and build robust talent pipelines.

EOI capture forms
Engage passive candidates
Nurture talent pools

Internally, maintain employee engagement.

Redeploy talent
Engage furloughed employees

Identify your most effective sourcing channels. Do you know what these are? Do you have a plan in place to tap into those channels?
Build EVP (Employee Value Proposition) and employer brand. If you are replacing roles you currently have an EVP and employer brand. Now's the time to refresh it, particularly if you're tapping into new talent segments. When you're ready to hire there should be consistency of employer brand. Have those discussions with your hiring managers now.
4. Screen for the right skills (and hire the right candidate)
The consequences of hiring the wrong person for the job go beyond turnover costs. Rush the process or take any wrong turn, and you'll only delay your recovery and put your business at a competitive disadvantage. To emerge stronger from the current downturn, companies will need to be more strategic about how they rebuild their workforce (and screen for skills that are most valuable to their recovery).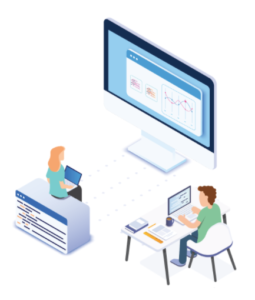 This may prompt teams to reconsider the types of roles they'll need to recruit for and realign their requirements with the business after COVID-19. For example, rapid consumer behaviour changes have forced retailers to look for a different type of workforce to compensate for their lost foot traffic. Rather than hiring thousands of holiday casuals, they may need to hire for digital skills that support their e-commerce store or marketing channels.
The death of the resume and the rise of the behavioural interview
Experts are hinting at the slow decline of the resume as recruiters look beyond experience-based assessment to select candidates with the right attitude and potential to learn. OrganisationsOrganizations have diverted their attention from manually scanning resumes to focus on tech-enabled screening for behavioural attributes.
"The need for some skills, such as technological as well as social and emotional skills, will rise, even as the demand for others, including physical and manual skills, will fall." (McKinsey, 2018)
'Soft' or essential interpersonal skills, like the ability to be change-agile and collaborative, will become highly sought after in our future job markets. But screening hundreds (or even thousands) of resumes for these behaviours is almost impossible. Even before COVID-19, employers received an average of 250 resumes per role and recruiters spent 73% of their time screening candidates.
AI and the future of candidate assessment tools
To pick up on these less-tangible traits at-scale, hiring managers are using best-of-breed tech vendors that look beyond job experience on a piece of paper. Using AI, psychometrics testing and other digital behavioural or competency-based solutions, employers are able to predict, understand, and match thousands of people to jobs, faster.
These tools pinpoint job successful candidates with highly sophisticated algorithms that predict desirable traits and future performance. They even reduce the inefficiencies and inequity of traditional hiring practices, like recruiter biases, that don't always identify the most promising employees (and have little relevance to successful outcomes on the job).
Watch: Demystifying bias in AI for recruiting
Deliver a great candidate experience
The future of recruitment is changing radically. What hasn't changed is the need to provide a great candidate experience. It will be a highly competitive talent market, there will be more applicants than previously, and there will always be competition for high-quality talent. If you're not providing a great candidate experience, you're missing an opportunity to attract the best candidates.
Savvy organisationsorganizations are staying in touch with candidates (even if they're not ready to hire right now). They've learned that by adjusting their channels, messaging and focusing on candidate care now, they're setting themselves up for future success.
How do you know if you're providing a great candidate experience? Look to your offer acceptance rate for an answer.
Your offer acceptance rate is one of the best indicators that your recruitment experience is meeting candidate expectations. Why? Because maintaining a positive experience throughout and setting clear expectations from the outset is crucial for convincing a candidate to accept your job offer.
According to PageUp's recent aggregate job market data, offer acceptance rates averaged across all employers have seen a dip (from 96% and 97% in 2018 and 2019, to 95% today). This raises alarm bells for market analysts.
Our Head of Customer Insights and Market Research, Rebecca Skilbeck, says these numbers reflect the higher level of uncertainty in the market. Any time the economy tightens, it's presumed to be an employer's market, because there are more available candidates. Meanwhile, candidates are also feeling the pinch of uncertainty. Hiring teams and recruiters must ensure all conversations with candidates maintain a consistent employer value proposition (EVP) and a clear understanding of the role, salary and company culture. (Remember: these people might even be your future customers.)
"It's hard to have a high-touch, high-quality experience when you're putting a lot more people through the process," Skilbeck says.
Watch: Delivering a great candidate and employee experience: Integrations make it easy
5. Lean on technology to scale up hiring
Among the hard truths uncovered by the COVID-19 pandemic is the sheer number of organisationsorganizations ill-equipped for the technological demands of the future of work. This has led HR teams to ask a serious question: How well are we keeping up?

The reality is that technology often evolves faster than the industry itself. Expectations are high, and old habits that rely on time-consuming manual processes and gut-feel aren't up to speed. HR teams need to rewrite the rules for hiring in the digital age.
The businesses that are perfecting their use of technology (like remote interviewing, screening, candidate video applications and onboarding) now will be well-placed to win the best talent when they're ready to scale up hiring again. There's plenty of tech to support businesses in creating a seamless experience for hiring teams and candidates alike. But the ones that don't evolve will struggle to find the talent they need in the next 6 months.
Read more: Running effective recruitment campaigns at-scale: A how-to guide in times of change
Choose the right applicant tracking system (ATS)
The rapid shift to remote work has accelerated the uptake of technology, forcing laggards to invest in tools that perform administrative tasks and automate their workflow. Not only do these vital tools free-up time to focus on the "human" aspect of their role, they're given access to the best talent.
Take an effective applicant tracking system (ATS) for instance: an essential investment for employers to recruit talent at-scale in a changing environment. In the current job market, where candidate details and availability are changing constantly, industry-leading automation keeps candidate data current and accurate. An ATS gives recruiters quick access to the information they need to undertake essential tasks. Hiring teams can then manage this data to build sophisticated talent pools faster than competitors and efficiently rebuild their workforce after their COVID-19 layoffs. Keep in mind that a good vendor should take a partnership approach to deliver an exceptional candidate experience, whilst allowing your business to scale up quickly with minimal disruption.
Leverage recruitment marketing software to provide a great candidate experience
The pace of recruitment will change over the next few months, which is why savvy recruiters are deploying automated recruitment marketing software to build high-quality pipelines of talent. When organisationsorganizations start to ramp-up hiring again, competition for talent will be more intense than ever. Much more than your regular job ad, recruitment marketing allows your organisationorganization to win the best candidates. It does this by broadening your talent network, increasing quality talent conversion, and engaging with candidates at every stage of their application journey. Once you've converted a visitor into a candidate, recruitment marketing uses powerful targeted messaging to build and maintain a positive relationship.
Read more: What is recruitment marketing and how do I get started?
Screen at scale with artificial intelligence (AI)
One of PageUp's most recent partners Curious Thing is reimagining screening and interviewing with automated interviews that use voice-based AI. Backed by advanced analytics, a digital interviewer conducts the first round of screening – but not in a way that removes humans from the hiring equation altogether. A conversational AI speaks to candidates then feeds back data points to hiring managers. This helps them screen candidates' behavioural attributes and aptitude before progressing them on to a human interview. Furthermore, Curious Thing AI speeds up and smoothes the process of high-volume hiring, whilst eliminating unconscious hiring biases that influence decision-making.
Read more: 3 Ways artificial intelligence can speed up the recruitment process
Finally, prepare a future-focused hiring strategy now
Few industries have been left untouched by the economic fallout of this pandemic. We know the implications are felt at all levels of an organisationorganization. Regardless of where your hiring currently sits on your to-do list, a recruitment strategy is a necessary component of rebuilding your workforce. If you're not hiring right now, your approach should be two-fold:
nurturing and engaging with employees and candidates to keep them warm and,
understanding the resources you'll need for the future.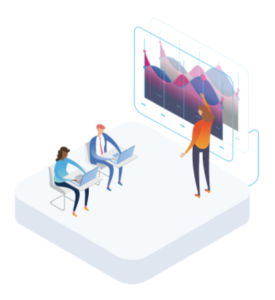 Rather than waiting until you're ready to reboot hiring, ask yourself the following:
Is your process seamless and delivering a great candidate experience?
Are you comfortable with your HR tech systems?
Are they set up to scale fast?
Do you have agile interviewing and assessment solutions?
Don't forget: communication brings trust and a sense of purpose to your teams to carry your organisationorganization through uncertain times. As businesses recover and look to hire back the talent that's been lost, there will be a race for talent. But if leaders are to survive the next wave of economic challenges, and thrive in the future of work, they must put people at the heart of their strategy.
The post Rebuilding your recruitment strategy after COVID-19 appeared first on PageUp.