2020 was a year like no other, and 2021 is shaping up to bring even more unprecedented challenges, innovations and creative solutions. With the future of work well and truly here, HR professionals are being forced to look beyond the horizon and decipher key talent acquisition trends to survive and thrive. 
Once, people teams had the luxury of time to plan, test and tweak approaches. Now, many of us are taking it day by day: ten year plans have been scrapped, and 'business as usual' is a distant memory. Many TA teams are looking for guidance. Many HR leaders are doing the same.
In times like these, we look to the experts for advice and predictions in an unpredictable landscape. Industry commentators like Hung Lee have their finger on the pulse of what it means to recruit in 2021, and can help make sense of a landscape that's shifting every day. 
Speaking on a recent PageUp webinar, Hung Lee outlined his 8 key talent acquisition trends for the new year. This is by no means an exhaustive list – but it is a good way to check that your organisationorganization is on the right track. 
Here's what we know so far about what matters in recruiting in 2021: 
Everyone is an international recruiter

Digital transformation and automation take center stage

There are new challenges and considerations for diversity, equity and inclusion (DE&I)

Alumni (former employees) become an

organisation

organization

's greatest asset

Employer branding becomes a non-negotiable 

Internal mobility evolves into a key source of quality talent 
2020 was the year that HR truly stepped up and took a seat at the table. In 2021, it's time to continue that momentum and take the lead in transforming workplaces for the new world of work. 
Talent acquisition trend 1: The global talent pool 
COVID-19 has accelerated once-distant trends and forced the world's biggest work from home experiment. Even laggards have been forced to adopt remote tech – and organisationsorganizations are realising it can work. In spite of organisationalorganizational complexities and the challenges of remote work, up to 37% of jobs can now be done fully remotely. In the US, there was a 150% increase in remote jobs from 2019 to 2020. In the UK, there was a 342% increase in the same period (Iain Moss, Adzuna, 2020). In Australia, there was more than a 200% increase in remote work in some states (NSW, ACT and Victoria). 
OrganisationsOrganizations are getting into the groove of remote work, and this has opened up possibilities for a global network of talent. No longer constrained by brick and mortar offices, organisationsorganizations can hire the best people in the world – not just their city. In 2021, everyone is an international recruiter. 
"Moving the job to where the people are is increasing," says Hung Lee, curator of recruitment industry newsletter Recruiting Brainfood. Lee observes that "remote means anywhere" – and with technology improving and C-suite leaders enjoying the cost reduction of work-from-home arrangements, TA will shift from on-premise to remote hiring. 
This brings about major changes: 
Moving away from the traditional full-time hiring cycle, remote workers can be freelancers and contractors. This trend lends itself to a "try before you buy" approach, according to Lee. 

There is zero friction for talent to move from company to company – which means the employee experience is more important than ever 

Compensation is set by the elite

organisations

organizations

. No longer confined to local salary benchmarks, smaller players may struggle to compete with salaries offered by large

organisations

organizations

. For many jobseekers, the ability to live in their hometown but get paid a New York-level salary is appealing – and makes it hard for local

organisations

organizations

to compete. 

Competition for top talent is global 
Talent acquisition trend 2: Digital transformation and automation becomes a priority
 In a year of constant disruption, even the most progessive companies have had to think on their feet. They've achieved this agility through workforce automation. Research shows that 92% of senior executives agree that the lockdown period has made digital transformation a priority. 
COVID-19 has forced the automation of in-person human roles, where possible. At the same time, remote working has flourished and given way to a raft of digitisationdigitization and automation. RPA (recruitment process automation) has delivered unparalleled efficiencies in the recruiting process, spurred on by reduced TA headcount and recruiters simply having to do more with less. What was once paper-based, manual and resource-intensive (multiple recruiters and interviewing rooms, onerous rounds of shortlisting and assessments) has become streamlined and fully digital. 
Talent acquisition trend 3: Alumni form part of the talent community
"Retain the relationship, not the employee" recruiting guru Bill Boorman advises. This year, cash-strapped and time-poor recruiting teams are turning to the 'talent community' – alumni, silver-medalists and internal talent – as a source of pre-vetted, quality hires. 
The return of the talent community creates a new job for recruiters – engaging talent even after they've left the organisationorganization. In the past, once someone walked out the door they were often gone for good. Now, HR teams are acquainting themselves with the concept of 'Boomerang employees' – those that leave the business then eventually return. These people are an invaluable source of qualified talent, external referrals and, when treated well, should become lasting employer brand champions. 
As people flow through the company from candidate to employee and eventually alumni, someone has to own and track this experience to ensure it's a great one. Some organisationsorganizations are approaching this by having a community manager that manages and engages people outside of the company. Others are developing alumni networks and using their career site as a leveraging point to attract alumni back. 
Hung Lee shares key ways to engage alumni: 
Make relationships the entire point

Bridge community & company. Careers sites are a great way to do this

Treat talent mobility the same as career development

That development might exist outside of company

Not a single career path but career optionality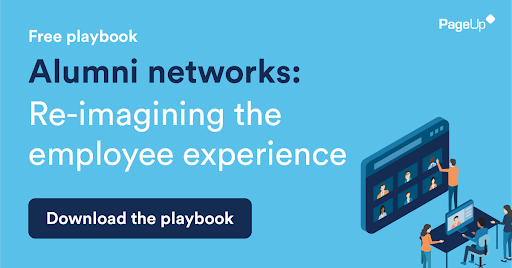 Talent acquisition trend 4: DE&I
In a year that's brought us a global pandemic, political unrest and a worldwide shift to remote work, it would take a lot to capture our attention. And yet in 2020, DE&I did just that. As Black Lives Matter protests spread awareness and action around the world, the importance of racial equality, diversity and inclusivity in our own organisationsorganizations captured the spotlight. 
Lee says "DE&I has gone from being de-prioritisedprioritized to re-prioritisedprioritized" as organisationsorganizations do the work in "rebuilding institutions that have been historically unfair." Technology is helping to attract diverse candidates and reduce systemic bias in the hiring process, helping organisationsorganizations to meet their DE&I goals at-scale.  
Read more: Building a successful DE&I strategy: A step by step guide
Remote working increases accessibility for roles, but it also presents new hurdles to overcome. Technology opens the door for people from different backgrounds, geographies and ability to land roles, but access to good technology is not universal. Digital inequality – poor internet connection or older tech – can introduce a new set of uncious biases for candidates.
Lee points to a recent study by researchers from USC, who found that audio quality has a direct impact on perceived reliability and expertise. When they presented identical conference presentations in high and low quality and asked participants to evaluate the researcher and the research, people evaluated the researcher and research less favourably when the audio quality was low. As we enter a new remote world, new biases appear which require attention and awareness. According to Lee, addressing these issues of inequality requires "mitigating with more tech, not less".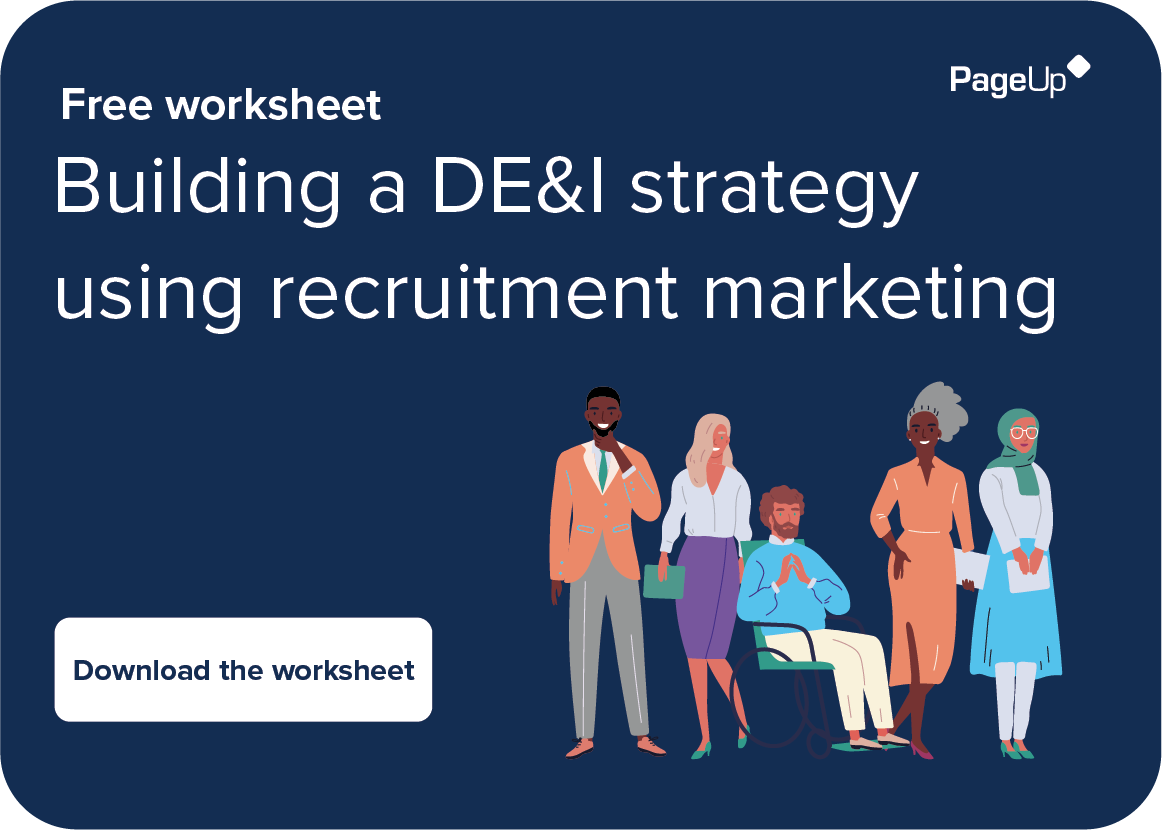 Talent acquisition trend 5: Employer branding becomes a non-negotiable 
Where once a great employer brand was seen as a "nice to have", it is now a necessity for organisationsorganizations to compete for talent on a global stage. Lee says that "This is a once-in-a-lifetime period for organisationsorganizations looking to fortify their employer brand." The way organisationsorganizations respond to this crisis will affect and define their brand for decades to come. This means providing a great experience: caring for employees with trust and transparency, and caring for your candidates with open and regular communication. Maintaining this level of care will become a core TA responsibility and expectation — and technology will help time-poor hiring teams to facilitate this at scale. 
Read more: What does your careers site say about your employer brand? 
Talent acquisition trend 6: Internal mobility 
With lockdown restrictions forcing widespread layoffs, and with reduced recruiter headcount forcing hiring teams to do more with less, organisationsorganizations are redeploying staff to cut costs and keep valued skills within the business. According to LinkedIn insights, internal hires increased by 19% in April-August 2020 compared with the same time period in 2019. Internal hires now make up almost 20% of an organisation's workforce on average. 
But according to Lee, "COVID revealed we don't do internal mobility well." In a recent survey by HR.com, over a third of respondents say that no one owns the internal mobility process. And over a quarter of employees are unaware of available job opportunities.  
In 2021, it will be up to TA teams to gain full visibility of their workforce and identify hidden skill sets or opportunities for development. Technology can help to provide this visibility, and a powerful ATS can even provide smart recommendations for redeployment opportunities. 
Lee posits that "TA will be known as 'Talent Access' – they will ensure the availability of the entire talent universe to the employer." Managers will transform into 'career coaches' and rely on performance management technology to facilitate everyday feedback and on the go learning opportunities. According to Lee, TA will take ownership of internal mobility and talent delivery, signalling a move away from hiring-manager led placements. 
Free playbook: Maximising the potential of your workforce with internal mobility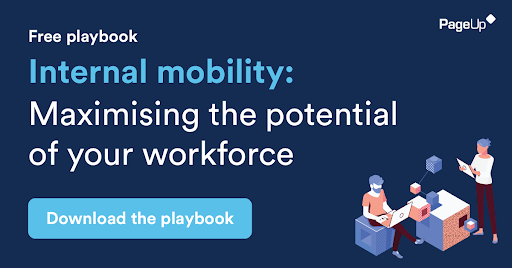 Final thoughts 
These six talent acquisition trends point to a future of work that's tech-enabled and automated, but that also uplifts the human aspects of Human Resources. With technology automating manual and repetitive tasks, TA teams are freed to do the real work: building meaningful DE&I programs, engaging valued alumni, raising up internal employees to greater heights. As we embark on this uncertain journey together, go safe in the knowledge that the HR world and your talent communities will always be there to share wisdom, support and guidance. And for help on the technology and automation front, there's always PageUp – get in touch today to see how we can help optimiseoptimize each stage of your talent lifecycle.
Request a demo
The post Experts share 6 key talent acquisition trends for 2021 appeared first on PageUp.