Universities and colleges were previously seen as some of the most attractive places to work. They've had a long tradition of meaningful work and job stability. These factors were crucial talent attraction and retention drivers.
But here's the thing: perceptions and priorities have changed. Academics are retiring early due to COVID-19. Most employees don't want to return to campus full-time. And many are prepared to leave their meaningful work behind in search of the compensation corporate jobs can offer.
What's more, tighter budgets and a leaner workforce have made it almost impossible for HR teams to work diligently to build quality relationships with talent.
To attract and retain the best faculty and staff in the new world of work, HR leaders must adopt a proactive mindset that will allow them to identify and track their future needs.
Every experience will matter – from recruiting and onboarding to exit and rehire. Higher education will need a multi-pronged approach to sourcing, engagement, and development.
Throughout this ebook, we'll share 5 proactive strategies to help higher education HR design and build a workforce for the future.
You'll learn:
Why institutions are losing quality talent to competitive markets
Essential high-volume recruiting tactics for hard-to-fill academic and senior management roles
How HR leaders can adapt to changing candidate and employee expectations
5 crucial activities to position your institution as an employer of choice
Gain instant access to the full ebook below.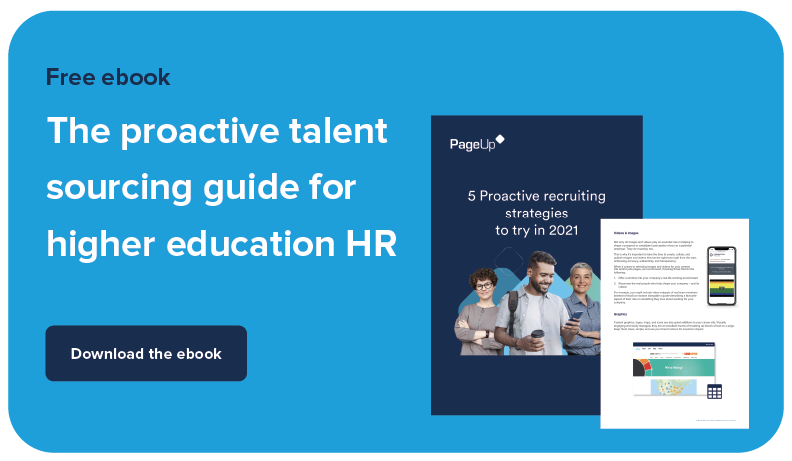 The post 5 strategies to hire higher education talent appeared first on PageUp.