"How can I get better at recruiting?" you ask.
Every talent professional wants to excel and achieve recruitment success. But what does it take to get the best candidates through the door and into the right roles? The right strategy, tools and a passion for getting to know your candidates better.
In fact, candidates do a lot of the leg work for recruiters. More often than not, they'll do their own research to find the right-fit role.
But in our current digital age, trying to master the technology and keep up with candidate expectations can be daunting for many recruiters.
Fortunately, there are experts who bring a wealth of experience and tried-and-true strategies to the table. In this article, you'll learn the techniques they use to achieve benchmark-busting recruitment ROI and win the best talent.
Job descriptions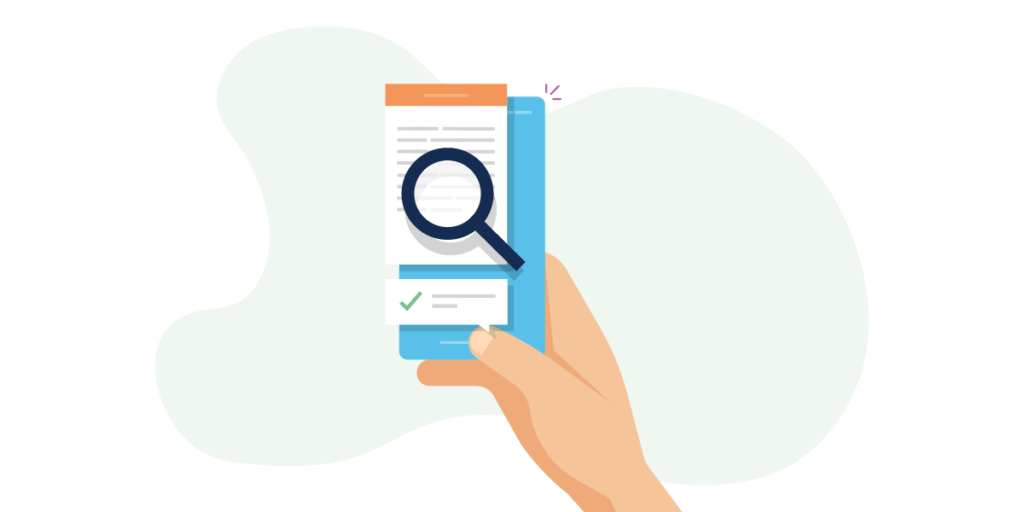 1. Make your job descriptions more enticing
For Adam Karpiak, job descriptions say a lot about a company – and it's not always positive. While you may be searching for motivated, eager employees that can remain cool under pressure, describing a role as 'fast-paced' can turn jobseekers away before you've had a chance to say more.
"Employers, 'fast-paced' isn't a selling point… it's a warning," says Karpiak.
When writing job descriptions, eschew jargony terms like 'hustler' 'rockstar' or 'guru' for clear role expectations. Most importantly, portray your unique culture and employee value proposition in a positive light – and articulate why someone would want to work for you.
Remember, a job description is often the first contact a person has with your company. Sell yourself well – don't sell yourself short.
2. Share stories – not requirements
Sharing stories about your company culture, mission and values is far more impactful than simply listing out requirements for a role. Often, to convince a candidate to join your organisationorganization, you need to connect with them on an emotional level.
"Storytelling is how we connect with people and should be a recruiter's number one asset," says Joe Matar.
"I'd take a recruiter who can tell a great story about company, culture, and people all day over a recruiter who knows all the latest tips and tricks and best practices. Tell me a story to prove me wrong."
Provide a great candidate experience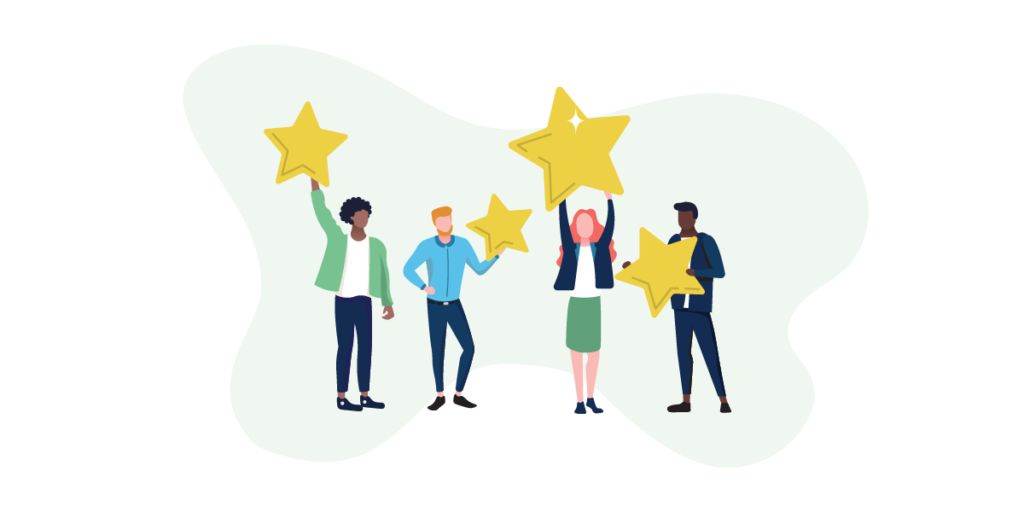 3. Stop ghosting candidates
Have you been in this situation before? You spend hours perfecting an application for a role you think you're a great fit for, and then…silence. Days stretch into weeks and months, and you run through different scenarios in your mind. Maybe there was a network outage, and the application was never received? Maybe it got lost in a pile on someone's desk? Or maybe the organisationorganization is just too disorganiseddisorganized and outdated to communicate with their applicants.
Whatever the reason, your opinion of the organisationorganization is tarnished, and you're unlikely to apply again when future roles come up. It's something that's happened to almost all of us, regardless of whether we've applied to a small business or global organisationorganization.
"The IRS, with no budget and an old ass IT infrastructure, can tell 100M people when and how they'll get their stimulus money, but Fortune 500 companies can't tell 75 people the status of their job application," says Adam Karpiak.
All too often, companies leave candidates in the dark about the status of a job application. It's a fundamentally broken part of the recruitment process, and it has a hugely negative impact on employer brand. If you're turning away quality talent just because they weren't the right fit for this role, you're losing the chance to have them on hand for future opportunities.
"Good recruiters have empathy for all jobseekers…not just the ones they think can be useful," Karpiak adds.
4. Providing a great experience is the right thing to do
Joe Matar has seen firsthand how damaging a poor candidate experience can be – especially during a global health crisis.
"I was interviewing a candidate this week and she kicked off the interview by telling me how responsive and transparent our #recruiting team had been throughout the entire hiring process.

…But then she went on…

The next part was about all the other companies she had applied to since losing her job due to the pandemic. All the dead ends. All the resume black holes. All the unresponsive recruiting teams she'd encountered. The bar for candidate experience is set so low, yet the emotions run so high.

"It is waaaay too easy to ignore the person on the other side. A resume, an application, and an email on your screen is what we see. But there's a real person behind all those bytes of data."
5. Consider the 'jobseeker bill of rights'
Whenever Katrina Kibben presents, they ask the room a question: "Who here has been a jobseeker before?"
Everyone's hand in the room usually rises (those who don't raise their hand are often not listening).
Then, Kibben silences the room by saying these seven words:
"Do you remember what it feels like?"

"The hopelessness? The despair? That feeling that you have no control, and you're at the very bottom of the list?"
Kibben suggests a Jobseeker Bill of Rights could create a humane candidate experience – and fix the broken way we recruit.
"Every candidate gets access to the profile that's generated after they take an assessment: every score, every time.
Candidates may respond to ask for feedback on what eliminated them from consideration. Responses are mandatory.
Curious what they're really saying in a job posting? Ask for clarification, and get it.
Applications will not ask people to submit a resume, then manually enter the entire work history.
Employers set expectations about the types of questions they'll ask in the interview and what they're looking for in an interview guide candidates get at least one week in advance.
Honest answers about salary requirements for every candidate.
Only editorial candidates will write cover letters."
6. Ask why candidates are dropping out of your hiring process
Dr John Sullivan has seen the same scenario play out many times:
"You sourced a candidate who impressed your hiring manager, has all the skills for the job and fits your company's values. But before you can extend an offer, the candidate changes their mind (or worse, ghosts you). Here's why it's happening and what you can do to fix it.

If [the candidate] had an unexciting interview or feels like they are being treated poorly because of a lack of feedback, or even a rude recruiter or disinterested hiring manager, the best will exit quickly."
If you're wondering why people are dropping out of your recruiting process, apply for a role to try and understand the experience from end to end. Where are the gaps? Where can the process be sped up or personalised? Understanding how an external candidate experiences your organisationorganization will help you identify the leaks in your recruitment funnel and empower you to fix your processes.
7. Treat candidates like customers
A negative candidate experience has repercussions beyond the current recruitment cycle.
Our Head of Customer Insights and Market Research, Rebecca Skilbeck, says 72% of jobseekers have shared a poor experience on sites like Glassdoor, social media or directly with a colleague or friend. And 27% of candidates would 'actively discourage' others from applying for a job with that company.
But that's not all.
For many businesses, some candidates may even end up being customers. And you can bet they'll remember their experience and take their business elsewhere.
"Treating candidates with respect and dignity is important, even if you've never met face-to-face. It's small things like giving feedback to unsuccessful applicants that make a business stand out," Skilbeck says.
8. Don't over-promise and under-deliver
As head of recruiting at Flexe, Stephen Medawar knows you have to provide a world-class candidate experience to compete for top talent. The key lies in personalisingpersonalizing the experience to appeal to each candidate's expectations and desires – but he's careful always to ensure he's selling an accurate picture of what it's like to work at the company.
"You start by learning about the candidate's career goals, what motivates them, and their deal-breakers, and you personalisepersonalize their experience. Then, throughout the interview, show them how they'll achieve their goals at your company. Always be truthful, though. There's nothing worse than starting a new job and finding out you've been sold a bunch of lies."
9. Nurture talent pools
If you want to do more with less and demonstrate ROI on sourcing efforts, Joe Matar has one straightforward piece of advice: don't neglect your talent pools.
"The THREE (3) #recruiting techniques that will give you the biggest bang for your buck for the remainder of the year are:

1. Engage your current database of candidates / applicants
2. Engage your current database of candidates / applicants
3. Engage your current database of candidates / applicants
EVP and Employer Brand"
Employee Value Proposition and Employer Brand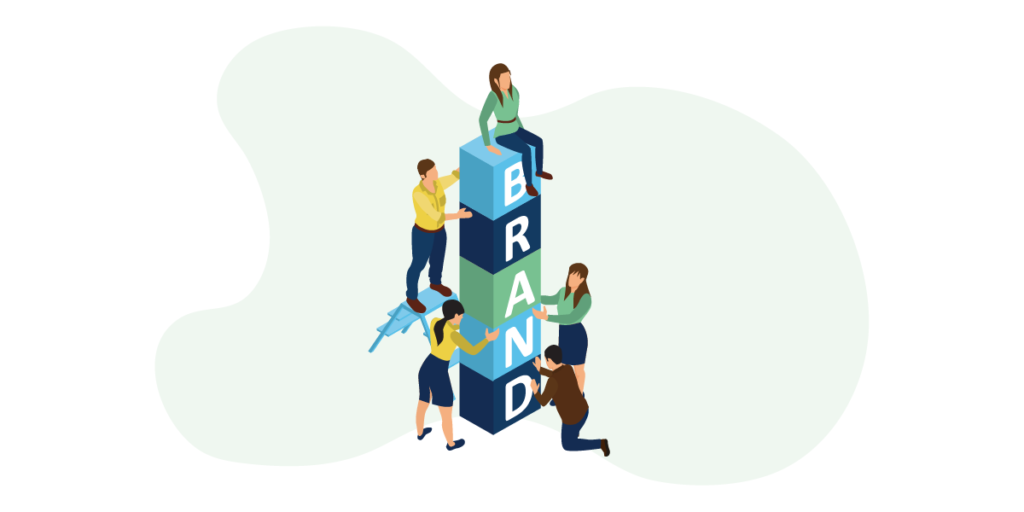 10. Define your EVP or buy your tombstone
"You can either pick an EVP, or you can choose to RIP. Buy a shovel, dig a hole, get in it and bring your company with you," Alan Fluhrer told attendees at Disrupt HR.
A good EVP is cost-effective and uses common sense, Fluhrer explains. Put simply: an EVP is "a way to communicate your company values, mantra and beliefs across the company, locally, through different functions and geographies."
Instead of turning to outside consulting firms to manufacture an EVP that feels inauthentic, Fluhrer says HR teams are best-placed to articulate what makes their company a great place to work.
Fluhrer notes there are "multiple EVPs in every company – get used to it". EVPs can differ depending on whether you're attracting C-suite executives, Salespeople or operations workers. Even roles in different locations can have unique value propositions – what's important is finding out what these value propositions are, then using this to tell a compelling story about why people should join – and stay with – your organisationorganization.
11. Employer branding is a necessity for global
organisation

organization

s

Once employer branding was seen as a 'nice to have', it is now necessary for organisationorganizations to compete for talent globally, explains Hung Lee. Lee says that the COVID-19 pandemic has crystallisedcrystallized employer brands as each organisationorganization takes a different approach to support its staff during the pandemic. "This is a once-in-a-lifetime period for organisationorganization looking to fortify their employer brand."

Watch now: Recruiting Trends in a Remote-First World presented by Hung Lee
12. Beware EVP silos
"Does your EVP reflect the entire company – or just one facet of it?"
Charu Malhotra often asks organisationorganization this question – because all too often, HR is the sole creator, manager, and amplifier of an organisationorganization's employer brand.
"Marketing, internal communications and talent teams need to work as one team. If employer brand is siloed in HR then content creation and employee advocacy isn't given an opportunity to flourish," Malhotra observes.
For an employer brand to truly reflect life at an organisationorganization, you need inputs from all facets of the company – not just HR. Think of your employees as brand champions: valuable sources of authentic content and insights that can be shared across company social media accounts. Encourage them to post about life at your organisationorganization using a dedicated hashtag, and you'll have a free and authentic way to amplify your unique employer brand.
13. Articulate your employer brand digitally
Remote hiring presents many challenges. Without in-person meetings and office tours, candidates can struggle to get a sense of the culture and atmosphere of a workplace.
Chris Russell observes candidates are struggling to assess company culture and job fit through virtual hiring: Three in four candidates (75%) agree that "virtual hiring makes it difficult to really assess how a company's values and culture align with my own."
To help candidates get a feel for your culture, ensure you're communicating your brand and EVP through virtual platforms. As remote hiring becomes the norm, you should be able to showcase what it's like to work at your organisationorganization – including 'day in the life' videos and employee testimonials – clearly on your careers site and social media platforms.
14. Differentiate yourself from the competition
Tim Sackett often sees organisationorganizations trot out the same old lines about their winning culture and employer brand. For Sackett, these generic sentiments don't get to the heart of why someone would actually want to work for that company. He suggests asking yourself one simple question:
"For the most part, every organization spouts off about being the best place to work. Statistically, that just can't be true. Everyone can't be the best, right?

Why does anyone really want to work at your company?

That is really the only question you need to answer. It might be because you're the tallest of the seven dwarfs in your marketplace. It might be because it's a decent-paying job close to home. Maybe you have a friendly culture, and mostly everyone gets along.

But, really, why would anyone choose you?

The answer will set you free. It will allow you to really have fun with who you are and find others that are like you."
15. Play to your strengths
If you're a smaller organisationorganization, it can seem impossible to compete with the big guys on perks, benefits and pay. But Tim Sackett says you can still recruit top talent – you just have to be strategic.
"Small companies may not be able to compete with large companies on their benefit packages, but large companies can't compete with the flexibility small organizations offer."
16. Transparency will get you far
If you were to ask Erika Klics, former Head of Talent and People at Spot AI, what the secret to recruiting talent is, she'd say it comes down to honesty and transparency.
"Hone in on who you are and what you can offer. Be transparent about the role, the team, and your company. Whether it's stories from current employees, a clear set of projects they can build, or transparent compensation targets, give people the tools they need to decide if your company is the right place for them."
17. Quality over quantity
Sometimes when it comes to employer branding, less is more. If you're doing a good job of employer branding, you'll be getting more of the right kind of applicants, and less of the wrong kind.
As James Ellis observes, employer branding is one of the few types of marketing where getting more leads, more applications, and more candidates isn't necessarily better.
"If you're marketing something like donuts, more ad interactions lead to more sales. Build a campaign that sells a million donuts and you're getting a bonus. But in recruiting, if your marketing leads to a million people applying, you've done something wrong," Ellis explains.
"The name of the game in employer branding is quality over quantity. Recruiters don't want more leads and applications, they want fewer, so long as there are enough quality candidates to fill the role…recruiting only can only put one person in the role, so it's not about finding the most people, but identifying and attracting the best person for the role."
Diversity, Equity & Inclusion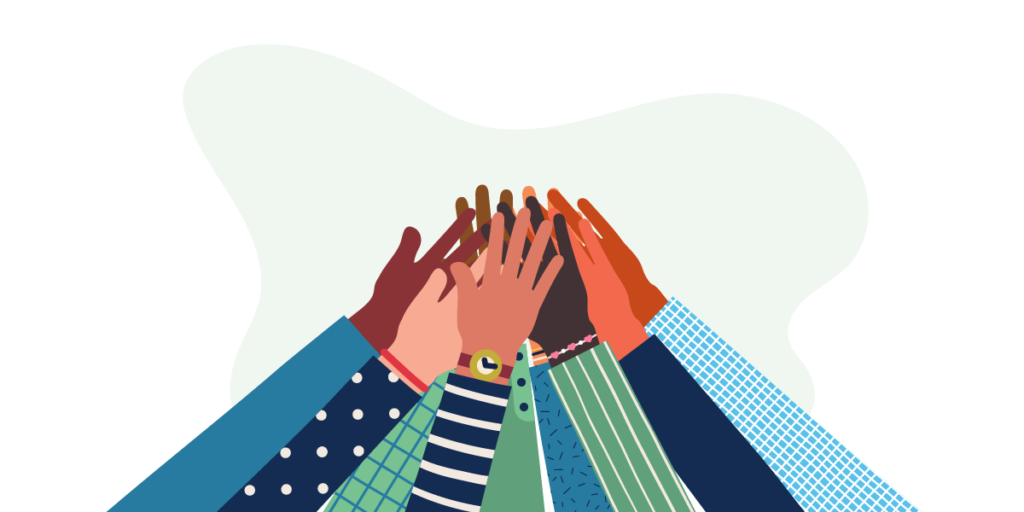 18. Don't make it a box-ticking exercise
Katrina Kibben is a vocal supporter of diversity and inclusion in organisationorganizations. They explain that 'a few diverse hires' does not equal a diverse workforce. That work is an ongoing process of continual education, listening, and growth.
"The checklist mentality around diversity has to stop. Just because you have a diverse person does not mean you've done the work to build an inclusive company," Kibben says.
19. Bias is everywhere: learn to fight it
As Jeffrey W Shapiro observes, "Bias is literally everywhere: Proper grammar, accents, slang, use of verbal pauses…. all things that have zero impact on if this human being is qualified for the role but can become a roadblock to job seekers.
Knock It Off. Do Better. Be Better."
Look in the right places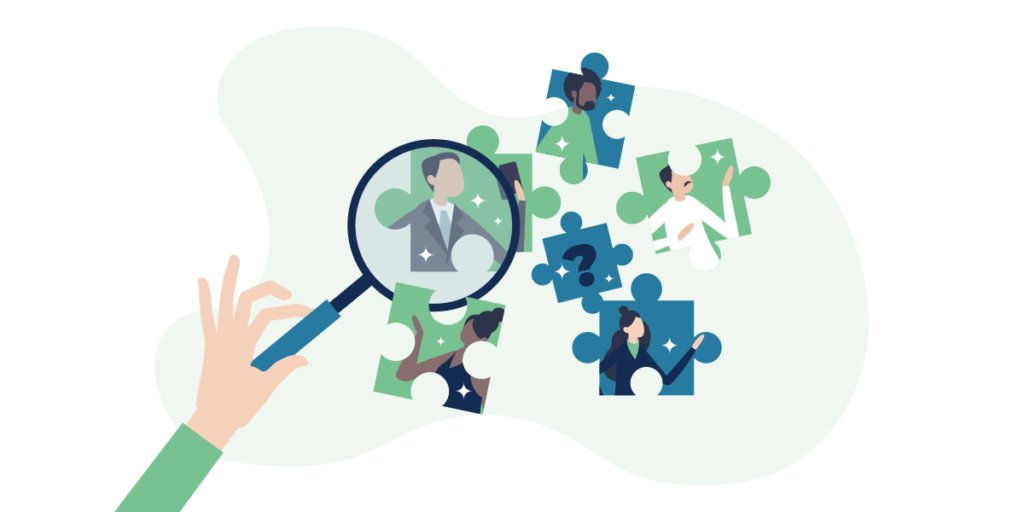 20. The future is remote-first
If you're looking to build the workforce of the future, Joe Matar has some simple advice: "Go where your candidates are."
Rather than expecting candidates to come to them, the best organisationorganizations are seeking top talent out and connecting with them on the platforms and in the communities they inhabit.
"They are remote: connect with them virtually.
They are near your physical office. Connect with them at a coffee shop.
They are remote now but relocating and working in person: connect with them virtually initially, bring them in to see the facility and meet the team deeper in the funnel.
Now optimize the candidate experience for each path and you are well on your way."
21. 'Jumping around' isn't always a bad thing
It used to be a warning sign if a person had multiple job changes on their resume – now, it's a sign of growth and ambition, according to Anessa Fike.
"Employers – you will start to see more and more 'jumping around' on resumes in the next 5-10 years. Gen Z understands the dynamic that if you want to move up in title and compensation quickly, those are more likely to happen by jumping to a different role and company every year.

If you don't consider these candidates, you are missing out on a ton of talent that your competitors are not. You are also likely missing out on a ton of talent that isn't white and male."
22. Source from your internal talent pools
With lockdown restrictions forcing widespread layoffs and reduced recruiter headcount forcing hiring teams to do more with less, organisationorganizations are redeploying staff to cut costs and keep valued skills within the business.
According to LinkedIn insights, internal hires increased by 19% in April-August 2020 compared with the same time period in 2019. Internal hires now make up almost 20% of an organisationorganization's workforce on average.
But according to Hung Lee, "COVID revealed we don't do internal mobility well." Lee suggests that in the future, "TA will be known as 'Talent Access' – they will ensure the availability of the entire talent universe to the employer."
Managers will transform into 'career coaches' and rely on performance management technology to facilitate regular feedback and on-the-go learning opportunities. According to Lee, TA will take ownership of internal mobility and talent delivery.
Free playbook: Maximising the potential of your workforce with internal mobility
Ask the right questions
23. Ditch the script when interviewing candidates
Adam Karpiak says job interviews are "basically someone asking scripted questions to someone waiting to give scripted answers."
"If you aren't looking to have an honest conversation with a potential employee, just email the questions and save everyone 60 minutes of fake smiling," he says.
He also has a withering indictment of stock-standard interview questions such as 'what's your biggest weakness?'
"If asked in a job interview, 'what is your biggest weakness?' a perfectly acceptable response is, "I can see yours is asking useful interview questions," Karpiak says.
24. Ask these 3 questions
There are three questions that every interviewer should ask candidates, according to Lou Adler. The answers you receive will tell you whether a candidate will be the right fit for a role, or whether you should continue the search.
"The first question: Can you tell me about your single most significant career accomplishment of all time including when it happened?
The second question: The biggest accomplishment required for success in this job is (describe a major accomplishment or KPO in some detail). Given this, can you tell me about something you've accomplished that's most comparable including when it happened?
The third question: If you were to get this job, what would you need to know to put together a detailed plan for accomplishing (the major accomplishment asked in question two)?"
Invest in training in-house recruitment teams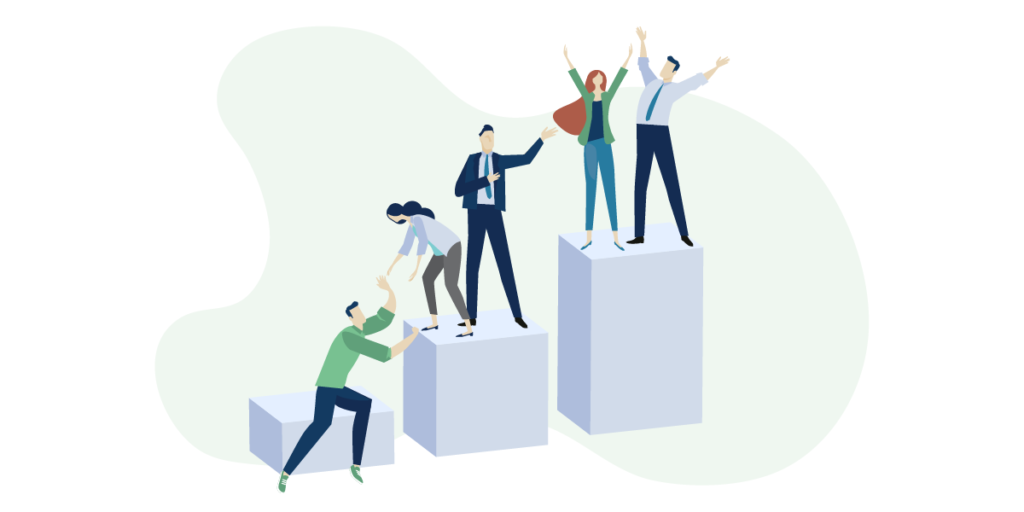 25. Train hiring managers
Getting hiring manager buy-in is a crucial step to selecting the right person. So why do so few organisationorganizations spend the time to upskill hiring managers in successful recruitment strategies?
As Dawn Burke observes, "If hiring managers are critical to hiring success why do so many forget to train them?"
26. Learn a recruiter's core competencies
As Celia Harper-Guerra observes, recruiters don't often formally train to be recruiters – they just learn on the job.
"In order to hire the best talent, companies need to first take the time to invest in their in-house recruitment teams. It seems simple, but it's a strategic, long-term investment," says Harper-Guerra.
"Recruiters don't go to a university to become a recruiter, they often fall into this role, and they learn on the job. There are a number of core competencies that a recruiter needs to be successful. A recruiter needs to be a brand ambassador for your company, a pipeline (sourcing) expert by understanding how to leverage different types of technologies and software, and to be a business consultant for their hiring managers. A recruiter will understand their industry market conditions and what type of talent is available in those markets."
Taking the time to understand these core competencies will help you become a better recruiter and drive real results in your role.
27. Understand what hiring managers really want
Sometimes, it can seem like there's a huge disconnect between what recruiters want and what hiring managers want. As a recruiter, you can present a handful of what you think are great candidates for the role, but the hiring manager may have had a different set of expectations for their ideal hire.
Steve Levy recommends sitting down with hiring managers at the outset to determine exactly what they're looking for in an ideal candidate – and set expectations accordingly.
Speaking at SourceCon, Steve said:
"The chances of you finding that one 'perfect résumé' that everyone else has missed is a pipe dream.
Take hiring managers out of the building for coffee.
If the hiring manager can't describe what 'it' is, have them draw a picture of their environment and systems – this is guaranteed to get them to think more clearly about their roles.
They're not candidates, talent, human capital, or data points – they're 'people.'
Rely on technology and automation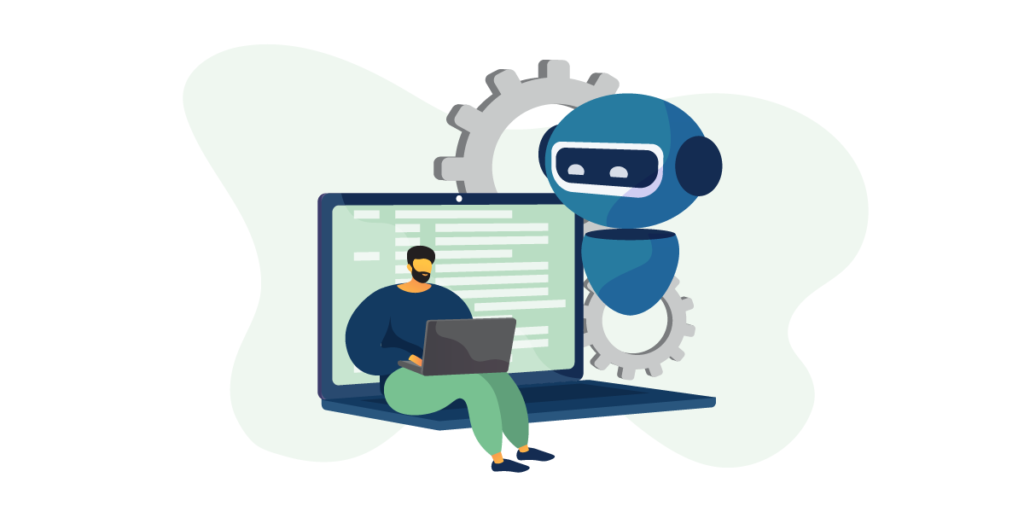 28. Reduce time to hire
Getting the ideal candidate to apply for a role is only half the battle. If your recruitment process and time to hire is too long, you'll lose quality talent in droves.
As Chris Menendez, Lead IT Recruiter at Hays PLC observes,
"The number one gap I observe in the market between candidates and employers is hiring timeline! In an age where strong engineers are on and off the market in literally days, the antiquated system of 3 step interviews over 2 weeks will hurt the hiring process TREMENDOUSLY. The ideal employer has the process nailed down to 1 or 2 steps (one being virtual), and a process implemented so they can make a decision on decline or offer same day."
29. Technology can
personalise

personalize

the candidate experience

Bill Boorman sees the future of recruiting relying on personalisationpersonalization and authentic engagement – aided by automation and pre-set workflows.

"Everything I'm working on now at the moment is being pushed towards personalisationpersonalization and single user experiences," Boorman says.
"Messaging and communication experiences whether it's on a career page, Facebook or Snapchat should be a personal experience. To scale it, it has to be somewhat automated, but there are a lot of things we can do with data and making sure it's the right workflow and infrastructure to make it a reality. It's all about the person, whether it's the recruiter, the hiring manager or the applicant."
30. Technology can surface soft skills and
behavioural

behavioral

attributes

Experts at McKinsey are hinting at the slow decline of the resume as recruiters look beyond experience-based assessment to select candidates with the right behavioursbehaviors and potential to learn.
"The need for some skills, such as technological as well as social and emotional skills, will rise, even as the demand for others, including physical and manual skills, will fall." (McKinsey, 2018)
As organisationorganizations divert their attention from manually scanning resumes, technology allows recruiters to screen for behaviouralbehavioral attributes at scale. Using AI, psychometrics testing and other digital behaviouralbehavioral or competency-based solutions, employers are able to predict, understand, and match thousands of people to jobs, faster.
Watch: Demystifying bias in AI for recruiting
Build lasting relationships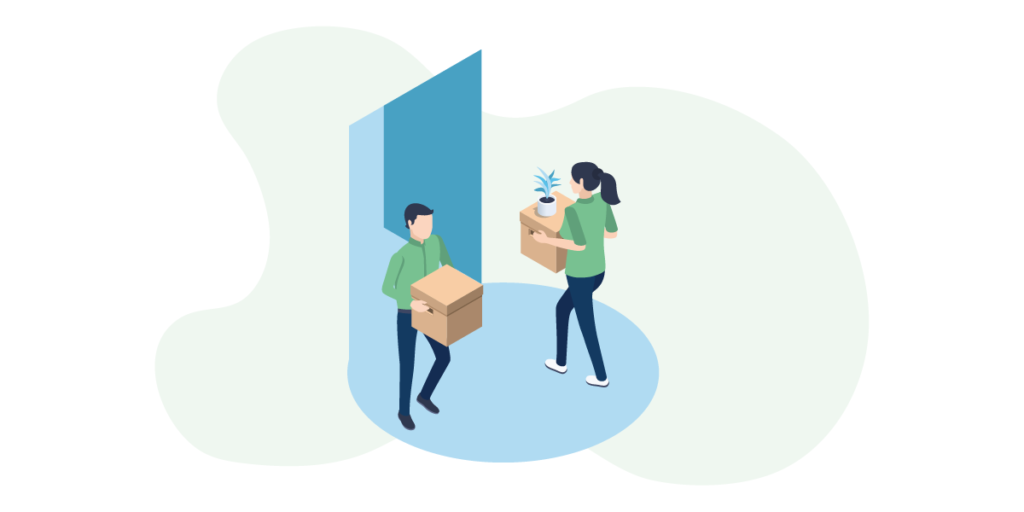 31. Tap into alumni networks
"Retain the relationship, not the employee," recruiting guru Bill Boorman advises. This year, time-poor recruiting teams looking to do more with less are turning to the 'talent community' – alumni, silver-medalists and internal talent – as a source of pre-vetted, quality hires.
The return of the talent community creates a new job for recruiters – engaging talent even after they've left the organisationorganization.
32. Make relationships the entire point
Hung Lee shares 5 key ways to engage alumni:
Make relationships the entire point
Bridge community and company (careers sites are a great way to do this).
Treat talent mobility the same as career development
That development might exist outside of the company
Not a single career path but career optionality
Free playbook: Alumni networks re-imagining the employee experience
33. Recruitment doesn't end after day one
According to Joseph J. Balbi, strategic hiring means considering the value a candidate can add immediately — and their potential future value! Where can development take them, and what can they grow to be. Here are some development stats worth chewing on.
"ROI of Engagement:
Highly engaged teams produce at 21% greater profitability
Top 25% in engagement leads to a 200% increase in success
41% less absenteeism
59% less turnover
17% increase in productivity
20% boost in sales
ROI of Feedback:
45% reporting as engaged say feedback is a factor
14.9% lower turnover when regular feedback is implemented
Feedback on strengths is 30x more likely to boost engagement
92% feel critiques are effective (delivered appropriately)
ROI of Coaching:
The mean ROI of leadership coaching was 700%
20% recouped 5,000% in ROI on coaching investments
Of those coached, 80% say performance, productivity and communication skills have improved
ROI of Recognition:
80% motivated to work harder when they're appreciated
70% feel that praise improves motivation and morale
49% say they would leave if not acknowledged
Of those recognisedrecognized in the last 6 months, 93% say work has purpose," Balbi says.
HR teams like yours are driving value with PageUp
Every recruiter cares about getting the best people into the right roles. But sometimes, we miss an opportunity to become more targeted and meet today's high candidate expectations.
That's where PageUp comes in.
Request a demo to learn more about our revolutionary hiring software and the problems we solve.
---
PageUp is a powerful talent acquisition and management platform with unique capabilities to transform hiring experiences. Our Recruitment Marketing, Recruitment Management, Onboarding, Learning, Performance and Succession tools enable businesses to seamlessly find and retain great team members that help drive the outcomes they need to be competitive. It's the hiring technology you've been dreaming of.
The post 33 ways to get better at recruiting according to the experts appeared first on PageUp.